Anglo-Saxon Churches in England.
Suggested further reading (with useful links at foot of page).
Bede. Venerable, The. An Ecclesiastical History of the English People. The History translated by Leo Sherley-Price. Penguin Books. First published 1955. ISBN 0 14 044565 X
Blair. J. The Church in Anglo-Saxon Society. Oxford University Press 2005. ISBN 978 0 19 921117 3 (paperback)
Davis. R.H.C. A History of Medieval Europe. Publ. Longmans, Green & Co. London 1957.
Eaton, Tim. Plundering the Past: Roman Stonework in Medieval Britain. Tempus. 2000. ISBN 0 7524 1903 X (contin. next line)
See also - ISBN 10 075241903X: ISBN 13 9780752419039
Fernie, Eric. The Architecture of the Anglo-Saxons. B.T.Batsford Ltd. 1983. ISBN 0 7134 1582 7
Fisher. D.J.V. The Anglo-Saxon Age. Longman. 1973. ISBN 0 582 482771
Fisher. E.A. The Greater Anglo-Saxon Churches, an Architectural Historical Study. Faber and Faber Ltd. 1962
Fisher. E.A. The Saxon Churches of Sussex. David & Charles 1970
Fletcher. Banister. Prof. A History of Architecture. B.T.Batsford. MCMV.
Higham. N.J. The Kingdom of Northumbria AD350-1100. Alan Sutton Publ Ltd. 1993. ISBN 0 86299 730 5
Hills. Catherine. Origins of the English. Duckworth. 2003. ISBN 0 7156 3191

Hindley, Geoffrey. A Brief History of The Anglo-Saxons. Constable & Robinson Ltd. 2006. ISBN 978 1 84529 161 7
Kerr. Nigel and Mary. A Guide to Anglo-Saxon sites. Granada Publishing Ltd. 1982. ISBN 0 586 08423 1 (paperback)
Laing. Lloyd & Jennifer. Anglo-Saxon England. Routledge & Kegan Paul Ltd. 1979. ISBN 0 7100 01134
Randers-Pehrson, Justine D. Barbarians and Romans. The Birth Struggle of Europe, AD 400-700. Book Club Assoc. London. 1983.
Rodwell.W. Archaeology of the English Church, The. (The study of historic churches and churchyards). Batsford. ISBN 0 7134 2590 3
Smyth. Alfred P. King Alfred The Great. Oxford University Press 1995. ISBN 0 19 822989 5
Stenton. Sir. Frank. Anglo-Saxon England. Oxford University Press. First publ 1943. ISBN 0 19 8217161
Swanton. M.J. Translated & edited by. The Anglo-Saxon Chronicle. J.M.Dent 1966. ISBN 0 460 87737 2
Taylor. Dr. H.M. & Joan. Anglo-Saxon Architecture. 3 volumes. Cambridge University Press. 1965 & 1978

Wacher. J. The Towns of Roman Britain. B.T.Batsford. 1974.
Useful links.
The Society for Church Archaeology.
Medieval Wall Painting in the English Parish Church.
The Ecclesiological Society (the successor to the Cambridge Camden Society).
Drawings of Deerhurst and Brixworth churches in Anglo-Saxon times (by Maggie Kneen).
Read about Anglo-Saxon resistance after 1066.
Sussex Parish Churches.
Watch the Time Team episode where an important Anglo-Saxon cemetary was excavated at Breamore (pronounced "Bremmer") in Hampshire, on the banks of the river Avon; click on http://www.youtube.com/watch?v=JK8ZeJtSLYI
New links 2015/16.
A colleague found this PhD thesis on Anglo Saxon churches and secular buildings (it's a large pdf file, 50 Mb). The subject matter is - Buildings of Secular and Religious Lordship: Anglo-Saxon Tower-nave Churches, by Michael George Shapland. Click here

The Old English "Student's Dictionary" by Henry Sweet is an invaluable addition to ones library. It only offers translations from Old English to modern English however. But this link will take you to a list of available translation sites including Sweet's. Click here. An alternative is to "Old English Translator" Click here.

Click here for main menu (including photo pages of individual selected churches).
Click here, over 400 Saxon churches listed! - a downloadable table (unique to this site) which gives information of the known churches in England exhibiting Saxon features and fabric (and with details of those features), a comprehensive listing noted by place name, county, and grid reference; wholly based on H.Taylor's three sterling volumes, "Anglo-Saxon Architecture".
background picture: Crypt, church of St.Wystan, Repton.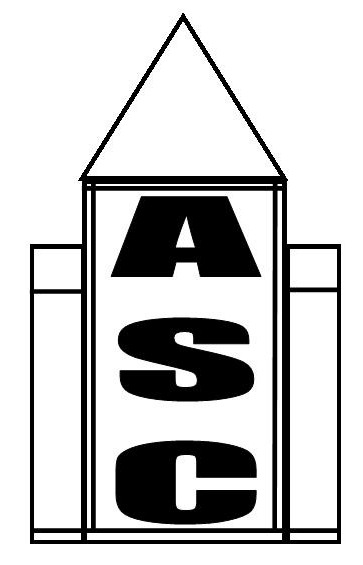 www.anglo-saxon-churches.co.uk
also at - www.anglosaxonchurches.co.uk